Sorry but all of the pantomime tickets for this Sunday have now been sold. There will be no sales on the day other than in the unlikely event that someone returns theirs.


Anyone attending the the Rothwell District Lions pantomime must adhere to the following government instructions in realation to COVID
The current symptoms of COVID, listed on the NHS website are.
• High temperature
• New continuous cough
• Loss or change in sense of taste and/or smell
However, there is strong evidence to suggest that the symptoms of a "normal" cold (runny nose, fever, sore throat, fatigue, sneezing etc.) may be an indication of the Omicron variant.
People should not attend if they currently have any of the above symptoms. They should also not attend until 7 days after the onset of any of the above symptoms.
Masks will be required to be correctly worn for all those who attend, the only exceptions to this are the exemptions listed on the gov.uk website, which currently include (but are not limited to)
• children under the age of 11
• people who cannot put on, wear or remove a face covering because of a physical or mental illness or impairment, or disability


Santa Sleigh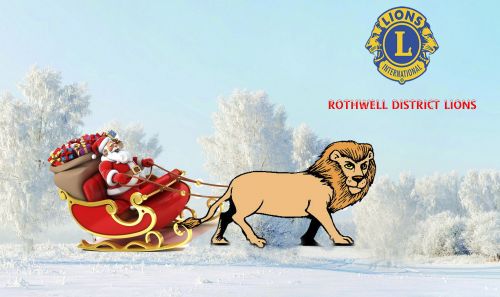 The Santa Sleigh will be visiting the Pymonts, Eastfields, Parkways and the Lakes (Derwent Ave. etc.) on Sunday 5th December between 4 and 8 pm. Give a good cheer to the man in red but COVID rules mean don't get too close..
Tuesday 7th. 6 until 8 the sleigh will be going around the Maltings.
Thursday 9th weather permitting Santa will be in the Thorne Grove, Sandybanks and Windsor Drive areas of Rothwell
Further visits will be posted later here and on Facebook.

Having had a successful morning outside of Morrisons , Rothwell Santa will be moving onto Methley tomorrow (Sunday 12th) Look out for him on his sleigh between 4 and 8 o'clock Give him a wave or come and chat to him but don't forget to be COVID aware. Looking forward to seeing all the kids and their parents, weather permitting.
.

We are currently working on a rota for this year's Santa sleigh but have not as yet decided what format this will take. Our normal way of operating is to regularly stop on the various local estates and let the children come and speak to Santa. We may do the same again this year but this is dependent upon government advice in relation to COVID. One alternative is for Santa to slowly travel around the estates so that children will be able to see and wave to him. Parents can then if they wish chose to either come to us to make a cash donation or to visit this website and make a donation using the button below. A second alternative will be for Santa to visit specific fixed sites where children can see him and again donations can be given either in cash or donations using our website. Our preference s to make it possible for children to speak to Santa and hopefully we can do this but please bear with us if we are told that this is not possible.

Please keep an eye on this page for further details.
Christmas Pantomime SNOW WHITE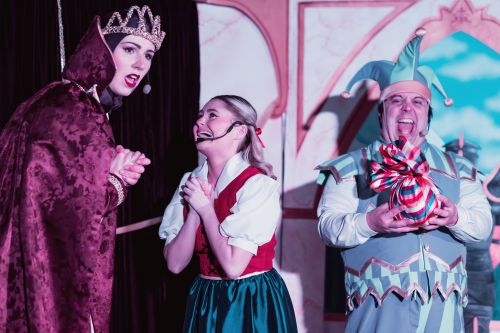 Blackburn Hall has been booked for the 9th January 2022 as has the theatre company which this year will be performing Snow White. We will shortly be advertising the event so that tickets can be booked.
Please keep a look out on this site for further details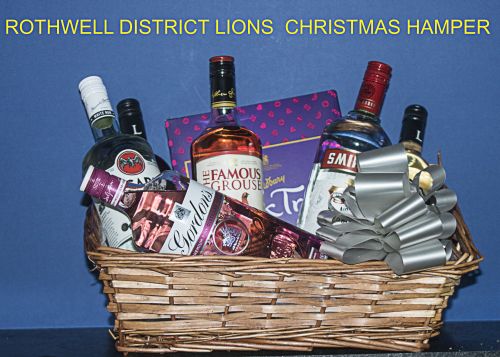 Many of our local public houses will be helping the Lions this Christmas by running a Spirit Draw. Please keep a lookout in your local and help us by buying tickets. Remember, every penny we raise goes toward helping people in need both locally and further afield. Thank you