2021
Winning entrant of the 2021 Virtual Duck race was Mr. Mike Graham seen here receiving his winning cheque from our soon to be new treasurer Pete Davis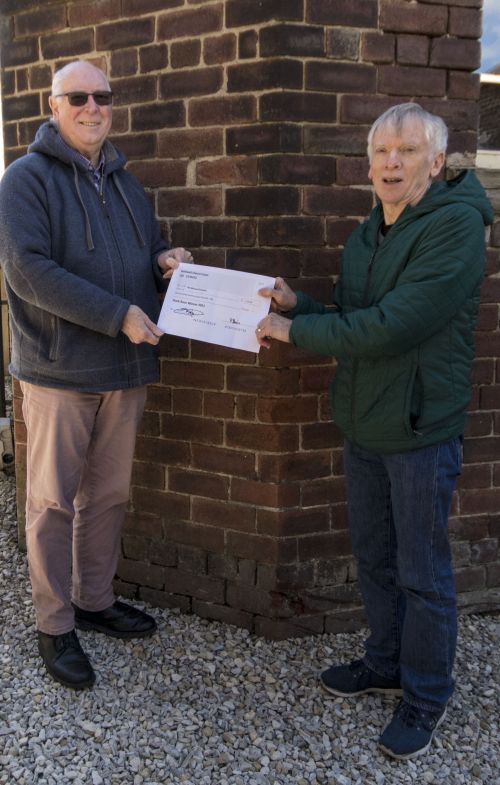 Like for many people 2020 was a lost year for the Rothwell District Lions so far as getting out and about and involved with the community. We were still however getting requests for assistance. Because of our dwindling finances we have had to be very careful when trying to meet these requests but we were able to assist a young mum called Sara after she had been pointed in our direction.
Sarah, despite her disability which requires her to use a wheelchair, wrote to ask us if we could help her purchase a new motorised chair. He daughter plays rugby for the Rothwell Raiders rugby League club and Sara herself serves as a volunteer at the club. She felt that a powered wheelchair would help her play a greater part in the club by allowing her access to the pitch.
We made a pledge towards the cost of a new wheelchair which meant that we would top up any funds she was able to raise herself up to a maximum amount.
We were delighted to hear that Sara had reached her fund raising goal and that with the additional money that the Lions had pledged she was able to purchase a new powered wheelchair. Both Sara and her young daughter were delighted to achieve their goal and wrote to tell us this and to thank the Lions for their help